FIREWOOD and FOREST PRODUCTS PERMITS
---
Coming Soon! - Purchase Your Forest Products Permit Online - Right Here On fortdrum.isportsman.net!
---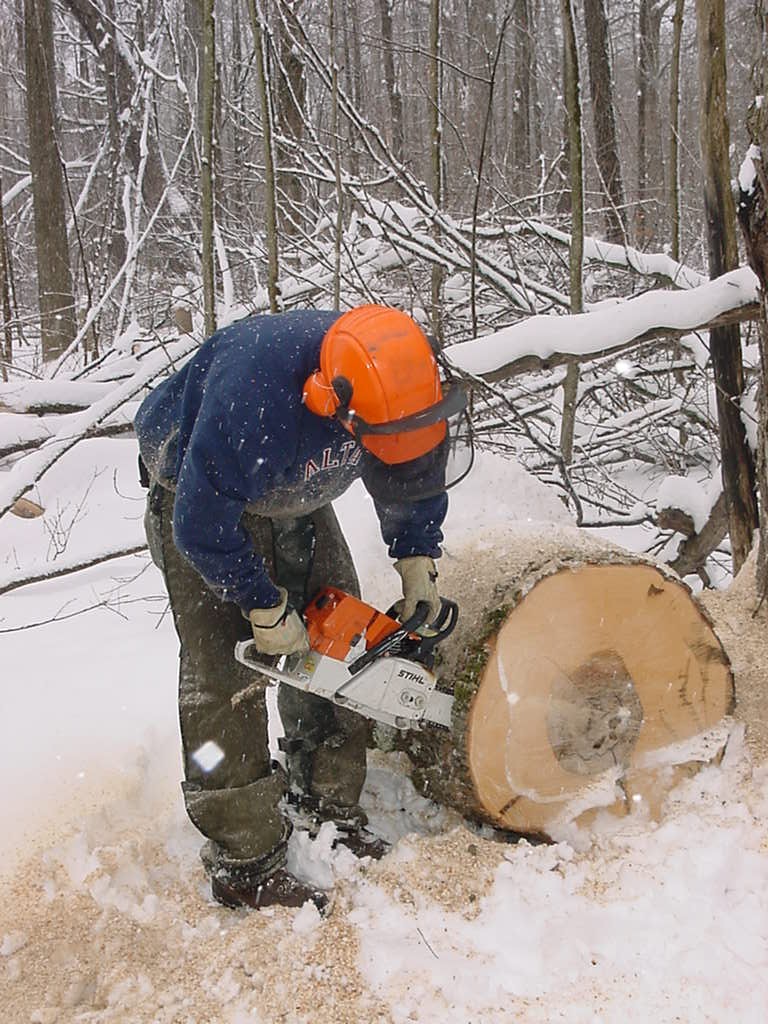 Forest Product Permits are available for the collection of firewood, wood chips, mulch and Christmas trees (when available). Permits may be purchased by any member of the general public, as well as military personnel and DOD Civilian employees.
Firewood cutting is only allowed within the Training Areas. Permits are valid only for the sub-training area designated on the permit. The Cantonment area and other areas surrounding the Cantonement area are off limits for firewood cutting as shown on the map below.
The fee for a Fort Drum Forest Product Permit is $10 for up to one full cord of firewood or an equivalent amount of mulch/wood chips. Permits are valid for 7 days. See the chart below to calculate how many pickup truck loads of firewood/mulch/chips is equivalent to 1 full cord.
At this time, Forest Product Permits may be purchased directly from the Fort Drum Forestry Program located at the Natural Resources Branch office, building # T- 4848 on Delhanty Ave. For members of the public that do not have access to Fort Drum's Cantonment area, please call 315-772-6767 to arrange for a time to pick up a permit at a location outside of Cantonement. Only cash will be accepted as payment. Permits cannot be purchased online at this time.
Requirements:
The Forest Products Permit is for the collection of forest products only. No other activities are authorized by this permit.

Permits are valid for only a single sub-training area at a time and will be designated on the permit. Purchasers will not be allowed to split loads between different training areas.

Permits are valid for 7 days from the date of issue.

Permits must be paid in advance (cash only) and are non-refundable.

The government makes no guarantee to the amount of forest products that are available.

Forest products can be harvested in any open training areas that are not active construction sites, logging operations or otherwise restricted. Training areas may be closed to public access, including firewood cutting, at any time for military training operations.

Only dead and down trees may be collected for firewood. Standing and/or leaning trees (dead or alive) may not be cut down for firewood.

Mechanical means to collect forest products may be allowed with permission from the Installation Forester. An additional equipment registration form must be filled out and kept on file at the Fort Drum Natural Resources office. Contact the Forestry office for more information.

Purchasers are responsible for self-loading mulch and wood chips into haul vehicles.

No trash or refuse will be left on the installation.

No firearms, bows, or other hunting instruments may be present while gathering forest products. No recreational activities may be done in conjunction with gathering forest products.

This permit must be on site at all times and will be shown to any Federal, NYSDEC, Military Police or other officials, including Fort Drum Natural Resource Personnel upon request. Failure to comply with any part of this permit will result in termination of the permit.

At this time permit holders must check in and out of the training areas by calling the Range Control Radio at 315-772-7152 to ensure that the trainign area is open for firewood harvesting.

Violations of these requirements may result in the loss of forest product collection privileges and future access on Fort Drum.

It is highly recommended by the Fort Drum Forestry Program that persons engaging in the use of a chainsaw wear protective clothing to include; hardhat, eye protection, hearing protection, gloves, and UL classified chainsaw protective chaps or pants.

---

Information required to purchase a Forest Products Permit:
Name, address and phone number

Vehicle make, model and color

License plate state and number

License plate of trailer if using

Names of those authorized to assist permit holder.

Sub-training area number that permit holder will be working in

# of cords (purchasers may buy a permit for more than 1 cord at a time)

---
Firewood Load Capacities of Pickup Truck Beds

1 cord =128 Cubic Feet

(Cubic Footage based on a full level bed with 1.5 cubic feet subtracted to account for wheel wells.)

Truck Size

Cubic feet

# of Loads Equal 1 Cord

Full Size Pickup with 8 Ft. Bed

68.5

2

Full Size Pickup with Short Bed (6 Ft.)

48.5

3

Full Size Pickup with 8 Ft Bed and Stepsides

48.5

3

Full Size Pickup with 6.5 Ft. Bed and Stepsides

38.5

3

Small Pickup with 6 Ft. Bed

30.5

4

Small Pickup with 7 Ft. Bed

36.5

4

Small Pickup with 8 Ft Bed

42.5

3

To calculate the load capacities of other vehicles or trailers, first measure the length, width and height of the bed. Multiply the length x width x height to come up with the cubic feet of the bed. Divide that number by 128 to find number of loads equal to 1 full cord.
---